NumisMedia
Press

News and press releases from members and contributors of NumisMedia detailing specific areas of numismatics for dealers, collectors, and investors of United States Rare Coins





CAC Coins Bring Premiums in June 2019

Contributed by CAC - July 5, 2019

This article/press release has been granted to NumisMedia by a member or contributor, NumisMedia is not responsible for the content.

1877 Three Cent Nickel PR65 NGC CAC sold for $3,120 at the Heritage Auctions Long Beach Expo U.S. Coins Signature Sale in Long Beach, California, June 6-9, 2019



In addition to faring well in Internet sales during the month of June, CAC approved coins outperformed other certified coins in a live auction at a Long Beach Expo in California. Here are ten examples, which were selected from a large number of results that could have been listed.



1. On June 6, Heritage auctioned a CAC approved MS-64 grade 1914-S $10 gold coin for $14,400. On May 16, Legend auctioned a PCGS graded MS-64 1914-S $10 gold coin, without a CAC sticker for $5405. Back on January 14, 2019 Heritage auctioned two CAC approved MS-64 grade 1914-S $10 gold coins and one PCGS graded MS-64 1914-S $10 gold coin without a CAC sticker. The two with CAC stickers realized $13,200 and $12,000 respectively, while the non-CAC, PCGS graded MS-64 coin went for just $5280. Multiple instances suggest a CAC premium of well over 100%!

https://coins.ha.com/itm/indian-eagles/eagles/1914-s-10-ms64-pcgs-cac/a/1296-3253.s

https://legendauctions.hibid.com/lot/50798325/-10-1914-s-pcgs-ms64/

https://coins.ha.com/itm/indian-eagles/1914-s-10-ms64-pcgs-cac/a/1291-4704.s

https://coins.ha.com/itm/indian-eagles/1914-s-10-ms64-pcgs-cac/a/1291-5850.s

https://coins.ha.com/itm/indian-eagles/1914-s-10-ms64-pcgs-secure/a/1291-5849.s



2. On June 7, Heritage auctioned a NGC certified Proof-65 1877 Three Cent Nickel with a CAC sticker for $3120. In October 2018, Heritage auctioned a PCGS certified Proof-65 1877 Three Cent Nickel without a CAC sticker for $2760. In September 2018, GreatCollections sold a PCGS certified Proof-65 1877 Three Cent Nickel without a CAC sticker for $2772.

https://coins.ha.com/itm/three-cent-nickels/two-and-three-cents/1877-3cn-pr65-ngc-cac/a/1296-3549.s

https://coins.ha.com/itm/three-cent-nickels/two-and-three-cents/1877-3cn-pr65-pcgs/a/1280-3384.s

https://www.greatcollections.com/Coin/627423/1877-Nickel-Three-Cent-Piece-PCGS-Proof-65

https://www.greatcollections.com/Coin/627423/1877-Nickel-Three-Cent-Piece-PCGS-Proof-65



3. On June 7, a CAC approved MS-64 1919-D Buffalo nickel was auctioned by Heritage for $1860. In March 2019, Heritage sold a PCGS graded MS-64 1919-D Buffalo nickel, without a CAC sticker for $1560.

https://coins.ha.com/itm/buffalo-nickels/nickels/1919-d-5c-ms64-pcgs-cac/a/1296-3575.s

https://coins.ha.com/itm/buffalo-nickels/nickels/1919-d-5c-ms64-pcgs/a/1293-3611.s



4. On June 7, Heritage auctioned a NGC graded MS-63 1894 Morgan silver dollar with a CAC sticker for $4560. The two previous lots in the same auction session were PCGS graded MS-63 1894 Morgans without CAC approval. These two realized $3840 and $3600 respectively. This CAC premium in June was not an anomaly. Heritage sold a PCGS graded MS-63 1894 Morgan without a CAC sticker for $3844.80 in April and a CAC approved MS-63 1894 Morgan for $4560 in March, the same price that the NGC graded MS-63 1894 with CAC approval realized in June.

https://coins.ha.com/itm/morgan-dollars/silver-and-related-dollars/1894-1-ms63-ngc-cac/a/1296-3969.s

https://coins.ha.com/itm/morgan-dollars/silver-and-related-dollars/1894-1-ms63-pcgs-gold-shield-cac/a/1293-3197.s

https://coins.ha.com/itm/morgan-dollars/silver-and-related-dollars/1894-1-ms63-pcgs/a/1296-3967.s

https://coins.ha.com/itm/morgan-dollars/1894-1-ms63-pcgs/a/1296-3968.s

https://coins.ha.com/itm/morgan-dollars/silver-and-related-dollars/1894-1-ms63-pcgs-gold-shield-cac/a/1293-3197.s

https://coins.ha.com/itm/morgan-dollars/silver-and-related-dollars/1894-1-ms63-pcgs/a/1294-4299.s



5. On June 9, Heritage sold a CAC approved MS-62 1816 large cent with a 'brown' ("BN") designation for $900. On March 4, Stack's-Bowers sold a PCGS certified 'MS-62BN' 1816 large cent without a CAC sticker for $660. In August 2018, Heritage sold a PCGS certified 'MS-63BN' 1816 large cent without a CAC sticker, for $780.00. Note this non-CAC piece that sold for $780 was PCGS graded MS-63, while the CAC stickered coin that was just auctioned for $900 was PCGS graded MS-62!

https://coins.ha.com/itm/large-cents/1816-1c-ms62-brown-pcgs-cac-pcgs-population-47-124-and-0-0-ngc-census-26-58-and-0-2-cdn-700-whsle-bid-for-pr/a/1296-7017.s

https://auctions.stacksbowers.com/lots/view/3-GQ3MH/1816-matron-head-cent-n-2-rarity-1-ms-62-bn-pcgs

https://coins.ha.com/itm/large-cents/1816-1c-ms63-brown-pcgs-pcgs-population-84-42-ngc-census-27-31-cdn-800-whsle-bid-for-problem-free-ngc-pcgs-ms63/a/1278-7051.s

https://coins.ha.com/itm/large-cents/1816-1c-ms62-brown-pcgs-cac-pcgs-population-47-124-and-0-0-ngc-census-26-58-and-0-2-cdn-700-whsle-bid-for-pr/a/1296-7017.s



6. On June 9, Heritage sold a CAC approved MS-67 1947 Philadelphia Mint Lincoln cent with a 'full red' ("RD") designation for $2280. In January 2019, Heritage auctioned a PCGS graded MS-67 1947 Lincoln cent, also with a 'full red' (RD) designation, but without a CAC sticker for $1140, exactly half as much as the just mentioned CAC approved coin. Back in March 2018, Stack's-Bowers auctioned a PCGS certified 'MS-67RD' 1947 cent without a CAC sticker for $1440, less than two-thirds of the amount that the just mentioned CAC stickered 'MS-67RD' 1947 cent realized on June 9.

https://coins.ha.com/itm/lincoln-cents/small-cents/1947-1c-ms67-red-pcgs-cac-pcgs-population-27-0-ngc-census-35-0-cdn-1-350-whsle-bid-for-problem-free-ngc-pcgs-m/a/1296-7154.s

https://coins.ha.com/itm/lincoln-cents/small-cents/1947-1c-ms67-red-pcgs-pcgs-population-26-0-ngc-census-35-0-cdn-1-350-whsle-bid-for-problem-free-ngc-pcgs-ms67/a/1291-7331.s

https://auctions.stacksbowers.com/lots/view/3-9I9O5/1947-lincoln-cent-ms-67-rd-pcgs



7. On June 9, GreatCollections sold a CAC approved AU-55 1796 dime for $18,112.50. Although auction results that are more than three years old are not usually employed for fair comparisons, auction appearances of AU grade 1796 dimes are infrequent. Furthermore, market levels overall were higher in 2015 than they are in the present. In March 2016, Heritage auctioned a PCGS graded AU-58 (higher than AU-55) 1796 dime, without a CAC sticker for $15,275, much less than the current auction result for a PCGS graded AU-55 1796 dime with a CAC sticker. In October 2015, Heritage auctioned a PCGS graded AU-55 1796 dime without a CAC sticker for $12,925. Back in February 2014, GreatCollections sold a different CAC approved AU-55 grade 1796 dime for $18,719.80.

https://www.greatcollections.com/Coin/713527/1796-Draped-Bust-Dime-PCGS-AU-55-CAC

https://coins.ha.com/itm/early-dimes/dimes/1796-10c-jr-1-r3-au58-pcgs/a/1233-4789.s?ic4=ListView-ShortDescription-071515

https://coins.ha.com/itm/early-dimes/1796-10c-jr-5-r5-au55-pcgs/a/1229-98211.s

https://www.greatcollections.com/Coin/163173/1796-Draped-Bust-Dime-PCGS-AU-55-CAC



8. On June 9, GreatCollections sold a CAC approved MS-64 1835 dime for $4123.12. At the Central States Convention in April 2019, Heritage auctioned a PCGS graded MS-64 1835 dime without a CAC sticker for $3360. At the FUN Convention in January 2019, Heritage sold another PCGS graded MS-64 1835 dime without a CAC sticker for $2640. Market levels for these have not risen since January. The CAC coin realized a large premium.

https://www.greatcollections.com/Coin/713529/1827-Capped-Bust-Dime-PCGS-MS-64-CAC

https://coins.ha.com/itm/bust-dimes/dimes/1835-10c-jr-5-r1-ms64-pcgs/a/1294-3297.s

https://coins.ha.com/itm/bust-dimes/dimes/1835-10c-jr-3-r2-ms64-pcgs-secure/a/1291-3065.s



9. On June 9, GreatCollections sold a CAC approved MS-64 grade 1875-S Twenty Cent piece for $1546.88. In March, Heritage auctioned a PCGS graded MS-64 1875-S Twenty Cent piece without a CAC sticker for $1170. On January 31, 2019, at a Long Beach Expo, Heritage auctioned another PCGS graded MS-64 1875-S Twenty Cent piece, without a CAC sticker for $1140, much less than the amount that a CAC approved 1875-S brought this month in a GreatCollections sale.

https://www.greatcollections.com/Coin/713464/1875-S-Twenty-Cent-Piece-PCGS-MS-64-CAC

https://coins.ha.com/itm/twenty-cent-pieces/quarters-and-twenty-cents/1875-s-20c-ms64-pcgs-bf-14-r1/a/1293-3697.s

https://coins.ha.com/itm/twenty-cent-pieces/1875-s-20c-ms64-pcgs-bf-7-r2/a/1292-3343.s



10. On June 9, GreatCollections sold a CAC approved MS-64 grade 1853 Arrows & Rays quarter for $2874.28. This result is consistent with the price realized, $2820, for another CAC approved MS-64 grade 1853 Arrows & Rays quarter in a Legend auction on January 27, 2019. Non-CAC, PCGS graded MS-64 1853 quarters have been bringing much less than $2800 in Heritage auctions, $2280 in early January 2019, $1920 in November 2018, $2280 in January 2018, and $2160 also in January 2018.

https://www.greatcollections.com/Coin/713467/1853-Seated-Liberty-Quarter-Arrows-and-Rays-PCGS-MS-64-CAC

https://legendauctions.hibid.com/lot/47237987/25c-1853--arrows-and-rays--ms64-cac/

https://coins.ha.com/itm/seated-quarters/1853-25c-arrows-and-rays-ms64-pcgs/a/1291-3205.s

https://coins.ha.com/itm/seated-quarters/1853-25c-arrows-and-rays-ms64-pcgs/a/1281-3587.s

https://coins.ha.com/itm/seated-quarters/1853-25c-arrows-and-rays-ms64-pcgs/a/1271-3470.s

https://coins.ha.com/itm/seated-quarters/1853-25c-arrows-and-rays-ms64-pcgs/a/1271-3471.s

---
Go to the Press Archive
---
---
Search NumisMedia

Keyword search all of our past and present numismatic articles

Custom Search
---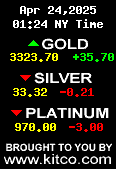 <!iframe src="http://www.coininfo.com/TickerWidgets/Narrow24HourBlack.html" style="border:0px #FFFFFF none;" name="coinInfoNarrow24HourBlackTicker" scrolling="no" frameborder="0" marginheight="0px" marginwidth="0px" height="185px" width="114px"><!/iframe>