Current News and Analysis
of the United States
Rare Coin Market


Finding Potential When Markets Decline

September 28, 2015


     Much of the focus in the coin market today has been directed toward modern bullion coins, but this may be the opportune time to take advantage of some areas of the market that have been rather sluggish, where prices have dropped to remarkable lows.

     In nearly every series prior to 1930, there are rarities that go unnoticed, mostly due to high mintages. Yet, expert dealers and collectors are using the population reports and historical pricing data to identify the coins that have great future potential.

     For example, the 1914 $2 ½ Indian Gold in MS64 had a Market price of $8,850 in January 2011 and today it is only $4,300. The population reports indicate there are 816 coins total certified in MS64 by PCGS and NGC combined, however, there are only 101 in MS65. The current Market price for the MS65 is $17,500. The greatest potential here may be in the resubmission of multiple MS64 coins that are high-end for the grade; an upgrade to MS65, or at least a + designation, could lead to a sizable increase in the original investment.

     Another case in point is the 1892 S Barber Dime in MS66. This coin enjoyed a Market price of $19,500 in January 2010 and today it is only $9,150. There are still only four coins certified in MS66 with none higher. When a coin falls over 50% over a period of time, and the population remains virtually unchanged, all it takes is an uptick in demand to see the value charge back toward its previous high. There are many other examples like these throughout most series of U.S. coins that have dropped over the past five years, where population numbers are fairly static, and the next higher grade is substantially higher.

     While there may not be a lot of changes in Half Cents and Large Cents this week in the Wholesale LD Market Dealer Price Guide, we are still finding lots of interest in these two series for the better date coins with nice planchets. In fact, for some of the more difficult rarities, even those coins that have surface problems can bring some aggressive bidding when made available. The 1824/2 Large Cent is a very tough coin in all grades with only 11 coins certified in all Mint State grades, the highest being MS64. When a nice AU coin comes along, there are usually multiple bidders. This week the AU58 increased to $3,925 Market.

     Key date Lincoln Cents are a prime area that has seen better days. The current Market for the 1909 S VDB has dropped because there are so many available in just about all grades up to MS65; buyers have too many choices, including the color categories of Brown, Red & Brown, and Red. The MS64 Brown had a Market price of $2,050 in January 2010, while today it is down to $1,550. Every major auction has numerous key date Lincoln Cents for sale in all color categories, and prices have been in decline. The main reason for the drop-off in value for many of today's better date coins is the fact that the economy has forced so many avid collectors to suspend their buying activities, or even worse, to sell their collections.



---
Go to the Weekly Market Report Archive
---
---
Search NumisMedia

Keyword search all of our past and present numismatic articles

Custom Search
---
Current News and Analysis of the U.S.
Rare Coin Market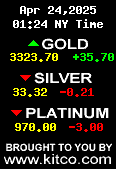 <!iframe src="http://www.coininfo.com/TickerWidgets/Narrow24HourBlack.html" style="border:0px #FFFFFF none;" name="coinInfoNarrow24HourBlackTicker" scrolling="no" frameborder="0" marginheight="0px" marginwidth="0px" height="185px" width="114px"><!/iframe>