Current News and Analysis
of the United States
Rare Coin Market


Getting Ready for FUN

December 18, 2017


     Legend Rare Coin Auctions hosted the featured sale at last week's PCGS Members Only Show in Las Vegas, the last significant auction of the year. This sale was filled with some wonderful rarities that attracted strong bidding, highlighted by the sale of the 1795 Flowing Hair Half Dollar, previously from the Colonel Green and Eric Newman collections. This coin was certified by PCGS as MS62 and brought $141,000 and there are just 35 coins grading higher with MS65 the highest.



1795 Flowing Hair Half Dollar PCGS MS62 sold for $141,000 at the Legend Rare Coin Auctions Regency Auction XXIV in Las Vegas, Nevada, December 14, 2017



     A rare date not often seen, especially in high grades, the 1930 S $10 Indian in PCGS MS64+ with the CAC sticker sold for $70,500; our previous Market price was $55,500. There are five coins certified by PCGS with the MS64+ grade and another 38 coins grading higher; this is the only MS64 with the CAC sticker. Below are some of the other rarities sold at this sale.


 
Date/Denomination
 
Grade
Price
Realized
1845 Half Cent Restrike
PCGS PR66 BN CAC
$17,038
1837 Large Cent
PCGS PR64 BN CAC
$36,425
1914 D Lincoln Cent
PCGS MS66 RB CAC
$29,375
1919 S Lincoln Cent
PCGS MS65+ Red CAC
$15,275
1873 Two Cent Closed 3
PCGS PR66 Red Cameo
$31,725
1863/2 Three Cent Silver
PCGS PR67 Cameo
$55,813
1914/3 Buffalo Nickel
PCGS MS65 CAC
$18,213
1796 Dime Draped Bust
PCGS AU53 CAC
$17,038
1873 CC Seated Dime with Arrows
PCGS VF35 CAC
$10,575
1870 CC Seated Quarter
PCGS VF20
$14,688
1871 S Seated Quarter
PCGS MS67
$32,900
1872 CC Seated Quarter
PCGS VF30 CAC
$12,338
1873 CC Seated Quarter with Arrows
PCGS AU55
$79,313
1815/2 Bust Half
PCGS AU58 CAC
$22,325
1853 Seated Half Arrows & Rays
PCGS MS66 CAC
$67,563
1897 S Barber Half
PCGS MS67 CAC
$28,200
1917 S Obverse Walking Liberty Half
PCGS MS65 CAC
$30,550
1799/8 Bust Dollar 15 Stars
PCGS MS62
$23,500
1879 CC Morgan Dollar
PCGS MS65
$21,150
1889 CC Morgan Dollar
PCGS MS63
$49,938
1855 $1 Gold
PCGS MS66
$47,000
1860 D $1 Gold
PCGS MS62 CAC
$36,425
1897 S $5 Gold
PCGS MS67+ CAC
$41,125
1909 S $5 Gold Indian
PCGS MS64+ CAC
$32,900
1929 $5 Gold Indian
PCGS MS63
$37,600
1801 $10 Gold Heraldic Eagle
PCGS MS62
$36,425
1803 $10 Gold Heraldic Eagle
NGC MS62
$41,125
1873 CC $10 Gold
NGC AU53
$38,775
1866 S $20 Gold No Motto
PCGS AU55 CAC
$67,563
1879 CC $20 Gold
PCGS MS61
$61,688
1914 D $20 Gold Saint Gaudens
PCGS MS66+ CAC
$45,825

     As is typical for this time of the year, most in the industry are focused on two things, spending time with family and readying for the FUN Show. Heritage Auctions will again be hosting the official FUN Sale and among the multitude of rarities will be a set of Walking Liberty Half Dollars assembled by Dr. Steven Duckor, all with the CAC sticker and certified by PCGS. Most of these Walkers are the finest known or tied for the finest known.



1918 D Walking Liberty Half Dollar MS66 PCGS CAC is available at the Heritage Auctions FUN Show U.S. Coins Signature Sale in Tampa, Florida, January 3-8, 2018



     One highlight of this Walking Liberty Half Dollar sale will be the 1918 D PCGS MS66 CAC; there are just five certified but this is the only one with the CAC sticker. Another coin to watch is the 1921 S in PCGS MS65+ CAC; while there are 36 coins certified in MS65, there are only two that make the MS65+ grade and just this one with the CAC sticker. This set is just a portion of the FUN sale and there are many other rarities that should attract some aggressive bidding, more coverage of FUN will be available in our next issue.

     This will be our last Market Report for 2017. Happy Holidays to All!



---
Go to the Weekly Market Report Archive
---
---
Search NumisMedia

Keyword search all of our past and present numismatic articles

Custom Search
---
Current News and Analysis of the U.S.
Rare Coin Market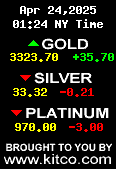 <!iframe src="http://www.coininfo.com/TickerWidgets/Narrow24HourBlack.html" style="border:0px #FFFFFF none;" name="coinInfoNarrow24HourBlackTicker" scrolling="no" frameborder="0" marginheight="0px" marginwidth="0px" height="185px" width="114px"><!/iframe>